OUR PILATES PROGRAMS
---
PERSONALIZED TO MEET YOUR EVERY NEED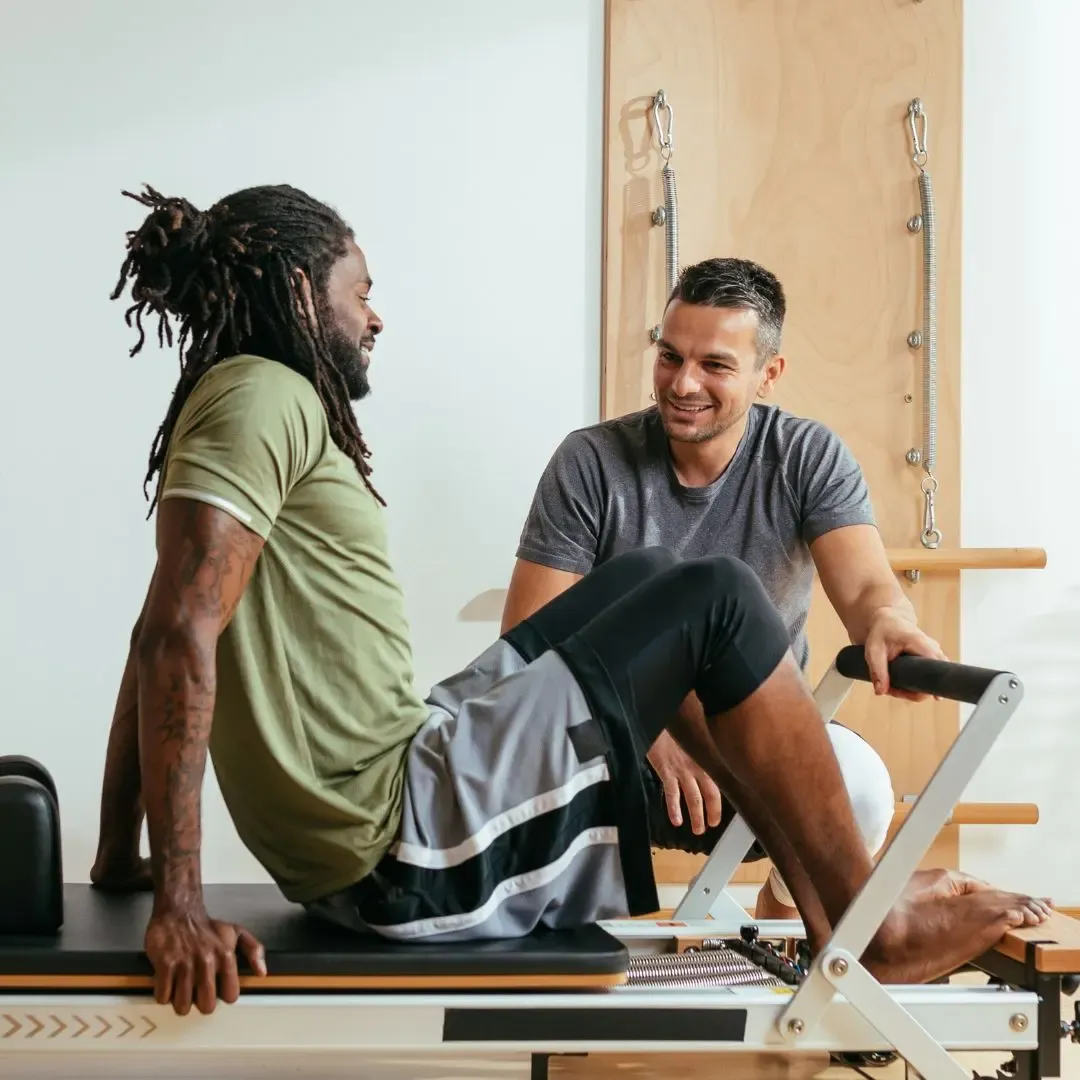 REHABILITATIVE PILATES
Our Rehabilitative Pilates program is designed to empower individuals on their journey to recovery and overall well-being.
We prioritize your unique needs, whether you're recovering from an injury, managing a chronic condition, or seeking to improve your physical health.
Our experienced instructors are trained to work closely with clients, tailoring each session to address specific rehabilitation goals. With a focus on core strength, flexibility, and mindful movement, our Rehabilitative Pilates sessions promote healing, alleviate pain, and enhance mobility.
Whether you're a newcomer to Pilates or an experienced practitioner, our supportive and caring environment ensures that you receive the personalized attention and guidance you need to thrive.
Discover the transformative benefits of our Rehabilitative Pilates and take the first step toward a healthier, more vibrant you.
EQUESTRIAN PILATES
Our Equestrian Pilates program blends the synergy between mind, body, and horse. With over 20 years serving equestrian riders, we understand the unique demands Dressage, Hunter/Jumper, and Polo place on your body and how asymmetries or imbalances can affect your horse.
Our instructors possess a deep knowledge of the equestrian world and have honed their expertise through years of working with riders from various disciplines. Each
 session is designed to enhance your riding experience by improving balance, posture, and core strength.
Whether you're a professional rider looking to fine-tune your skills or an adult amateur rider seeking a solid foundation, we will guide you through movements tailored to address your specific needs and goals.
Discover the secret weapon that top riders use to elevate their performance and enjoy a more enjoyable, balanced, and effective ride.
Marina - Pilates Eliminated Her Back Pain
Rob - Pilates Helps Professional Riding
Cecil - Pilates Movement Keeps Her Young
Susan - Enjoyed Our Integrative Approach
Matt - Pilates Eliminated His Back Pain
Donna - Pilates Improved Her Posture
GET IN TOUCH
CLINIC HOURS
Monday to Thursday: 9 - 5

Friday: 9 - 1
Women's Cognitive Checklist
A 43-page comprehensive guide on how to talk to your doctor about brain health from your 20s to 60s & beyond. 
Download Guide Now